Computer Graphics Examples
Profile
TODD FULKS    |   DIGITAL MARKETING HANDYMAN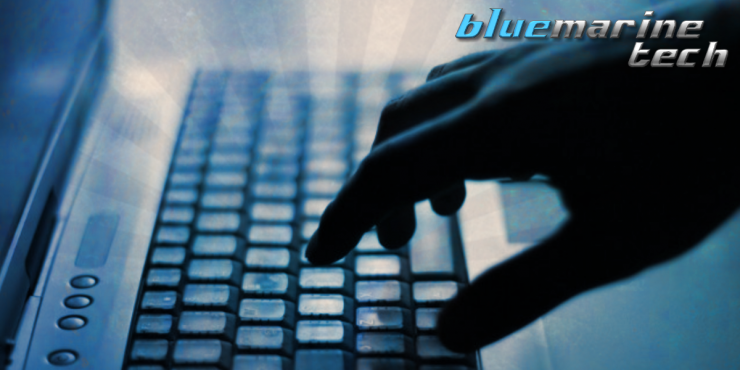 A versatile expert specializing in digital marketing ranging from WordPress web design to product testing, market research, email campaigns, social media and more. Will leverage past experience from industry leading corporations (Microsoft, Micrografx, CureMatch, Foresight Sports, and a Paul Allen startup called Starwave; to help your business reach its goals.
"Finally, someone with  a positive attitude and a refreshing unique blend of skills for today's businesses needing a solutions-oriented technical expert that gets it."
Todd helped promote, build and maintain infrastructure at Starwave for some of the largest and most popular web sites on the Internet, including ESPN.com, NFL.com, NBA.com, NASCAR.com, ABCNEWS.com and others. Todd also played a vital role on teams successfully testing and launching innovative multimedia apps for celebrities, Sting, Clint Eastwood, The Muppets, and Peter Gabriel.
Why the name Blue Marine Tech?
As a liaison in Microsoft's Systems Group on the Redmond, WA campus Todd saw thousands of Windows NT blue screens while reproducing bugs and performing countless installs. Getting a bug to occur in front of a developer meant that bug would soon be fixed. So the color blue was actually a good thing…well sort of.
Trivia fact; Todd oversaw the resolution of over 3,000 bugs during the first few releases of Microsoft Windows NT.
In early 2003 Todd and his wife took a sabbatical aboard a catamaran, named 
Blue Marine
. Blue Marine quickly became synonymous with the go to guru that could help fix PCs and various gadgets by mariners and local businesses from the Bahamas to Panama.

Upon settling back on land it was a natural progression to shift focus to web design and online DIGITAL MARKETING. Early in Todd's career his passion for graphics and being at the forefront of technology started at Micrografx where he was responsible for technical training, testing, demos and as trade show tech lead. Each requiring extensive Windows knowledge and troubleshooting skills, that he continues to build upon.
[EXPERIENCE]
BLUE MARINE TECH, San Marcos, CA 2010 – Present
Founder and consultant for this web design, market research and technology business based in the San Diego area.
FORESIGHT SPORTS, SAN DIEGO, CA
Field Technician that traveled the world planning and installing golf launch monitor equipment and touch screen PC gaming systems to provide a "Top Golf" type of experience.

CUREMATCH, San Diego, CA
Digital Solutions Manager providing marketing and sales support for a predictive cancer treatment health startup that relies on genomic sequencing.
STARWAVE, Bellevue, WA
A 300+ staffed hi-tech software and website startup (sold to Disney in 1998) created web giant ESPN.com and other nationally recognized web sites, along with CD-ROM titles, and a multi-player children's game. Starwave's sites set the bar on smart web content. 
Positions held:
Computer Support Technician, IT Department 
QA Software Engineer, Multimedia CD-ROM Team
MICROSOFT, Contractor, Redmond, WA
Microsoft's Windows NT was a 32-bit operating system designed for single and multiprocessor systems in a multi-user and server environment. Much of today's Windows OS is actually remnants of Windows NT. Todd was the liaison between corporate beta testers and developers, tasked with finding and reproducing new and existing bugs as well as verification of fixed bugs during 3 major releases of the Windows NT.
Position:
QA Software Engineer, Windows NTREPRO Team
MICROGRAFX, Dallas, TX
This graphics software company was the first 3rd party windows developer to create an application for Windows, and went on to successfully produce a family of graphics programs used worldwide. Most notable were Designer, Windows Draw, and Graph Plus. Acquired by Corel in 2001. Tasks ranged from tech support to tech lead at all trade shows to specialized marketing campaigns and executive level product demos to training, software testing and product launches.
Positions held:
Product Specialist / QA Engineer and Test Lead Windows Draw, Software Development
Marketing Projects Coordinator / Senior Training Specialist, Marketing
Tech Support Representative / Sales Support Representative, Sales Support Department
Education:
Bachelor of Science, Computer Science
formal resume' and references available upon request

Pricing
WEBSITE MAINTENANCE OR DESIGN | DETAILS AND PRICING
Good websites require care and feeding or they'll become stale. So whether it's frequent changes, monthly posts, a website redesign or a new domain and website; I'M HERE TO HELP!
Let me evaluate your existing marketing efforts to configure a plan that fits your needs. Some clients hire my services by the project, while others are on a monthly basis. Contact me and we'll figure out what works best for you.


Pricing Table plugin
Why do I need a Website?
Your website acts as the focal point of all your marketing efforts. It contains information about YOUR products and services. Sure, if you have the time and money, you can get your phone to ring through traditional print, tv, radio, and face to face methods -or- you can use less expensive methods and leverage a website, social media, email campaigns and online ads that will work for you 24/7. This will help you establish your brand, build trust and gain opportunities to start a dialog to grow your business.
I have a wide range of experience with diverse clients. My web design portfolio shows examples of custom websites I've created from concept to reality. Contact me today and let's start growing your business.
Do I need to use Social Media?
Social media is the hottest marketing trend today! It allows you to communicate with clients and give you even more contact with your potential customers. The philosophy behind it is that people who like, know and trust your business want to tell others about you and your business. It is this buildup of networking contacts that creates a force that can grow your business. I can get you started using various social media tools, help you evaluate your progress and mentor you. Or I can do it all for you. You decide.
Suggested pricing to setup a Social Media profile
Twitter: Set up account, customize profile image and user training: $150
Facebook: Set up account, customize profile image, create Fan Page and user training: $150
Linked In: Set up account and provide user training: $150
YouTube: Set up account,  customize profile image, upload your video, and give 5 video content ideas: $150
Blog: 2 blog articles and come up with 10 blog topics and user training: $150
Other: I will research and help you decide and setup today's hottest trending social media tool: $150
Contact
Need a helping hand on your next project?

[your information will be kept private]
Now accepting projects from around the globe.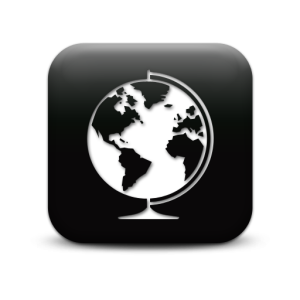 Blue Marine Tech is a San Diego based business but well equipped to handle projects from anywhere.
Need an easy ONLINE method to pay me? Pay securely with PayPal below.